Ukadiche Modak (Steamed Modak with fresh coconut and jaggery filling)
Ingredients
Ingredients for filling: (For 12 medium sized Modak):
Freshly grated coconut – 1 ½ cup
Organic jaggery – ¾ cup
2 tsps. PureFoodOrganics Gir Cow's A2 Ghee
1 tsp. PureFoodOrganics Saffron
7 pods of green cardamoms
Ingredients for covering:
Rice flour – approx. 1 cup
Water – 1 ½ cups
Pinch of salt
½ tsp. PureFoodOrganics Gir Cow's A2 Ghee
How to make
Method for Filling:
---
In a thick bottom pan add 1 tsp. ghee and put it on low flame.
Add freshly grated coconut, jaggery, saffron and cardamom.
Mix well and keep stirring for 5 minutes.
Remove from heat and keep aside to cool.
Method for Covering:
---
In a thick bottom vessel add water, ghee and a pinch of salt and let it boil.
Gradually add rice flour in the boiling water stirring continuously for 2-3 minutes.
Cover the pan and switch off the stove. Let the dough sit in the hot pan for 3-4 minutes. Remove the rice dough in a dish and knead it when hot.
Remove any lumps; use little hot water to sprinkle on dough if required. Cover the dough with wet muslin cloth.
Making Modaks: You need Steamer & modak mould.
---
Take lemon size ball of rice dough & knead again with little ghee on fingers. (Always keep the dough covered), apply ghee inside the mould & close it.
Start filling the dough from the bottom & press it inside the mould with finger.
Fill it up with coconut filling nicely & close the bottom with rice flour.
Remove the mould slowly. Prepare all the modaks this way.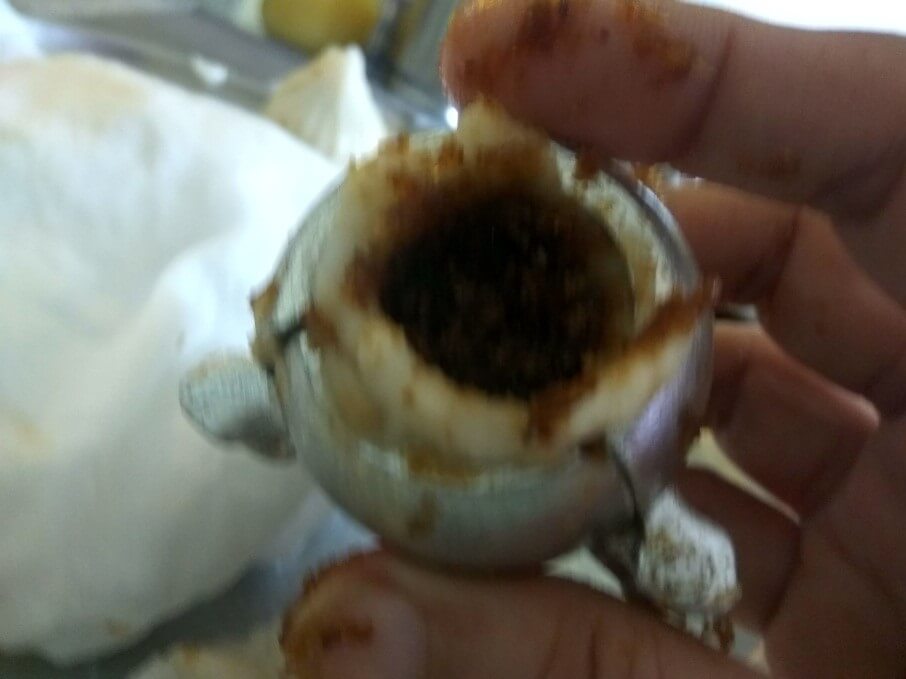 Steaming:
---
Put muslin cloth in the steamer and arrange all modaks.
Cover modaks with the cloth and steam for 15 minutes. Let them cool in the steamer.
Do not take them out when hot; there are chances of the cover breaking. Serve them with ghee on top.
Relish the authentic recipe with PureFoodOrganics Gir Cow's A2 Ghee