Presenting the Gir Cow A2 BENGAL SPECIAL BROWN GHEE. This unique ghee given its exquisite quality, has a highly aromatic nutty scent, a beautiful caramelized flavour & a wholesome granular structure It is popular in Bengal & other North Eastern States of India, for festive occasions, holy rituals as well as daily consumption. Known in French Cuisine as 'Buerre Noissette'.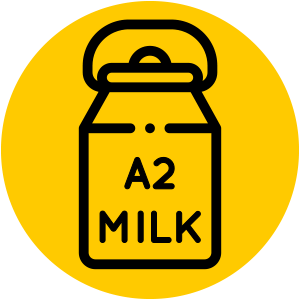 A2 MILK SOURCED FROM HAPPY GIR CATTLE
Our highly-nutritional Pure A2 Milk is sourced cruelty-free from Gir Cows that are grass-fed & are free range cattle i.e. they roam in the outdoors freely grazing during the day & are not confined in an enclosure. Also, calves are given first milking-preferences.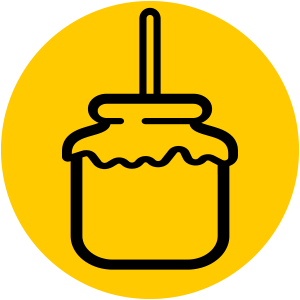 MADE WITH LOVE & CARE
As per traditional Bilona method, we hand-churn the set curd of the milk to obtain superior-quality Makkhan. Through it's sustained heating at a high temperature, low flame cooking for 10 to 12 hours we produce our exquisite tasting Bengal Brown Ghee. It's dense granular form, distinctive nutty flavour & delightful aroma leaves you wanting for more.
Approx. 40 liters of Milk gives 1 liter of Ghee.
♥ PREMIUM ARTISANAL GHEE ♥
Experience an exquisite taste & a delightful aroma.